Product successfully added to your shopping cart
There are

0

items in your cart.
There is 1 item in your cart.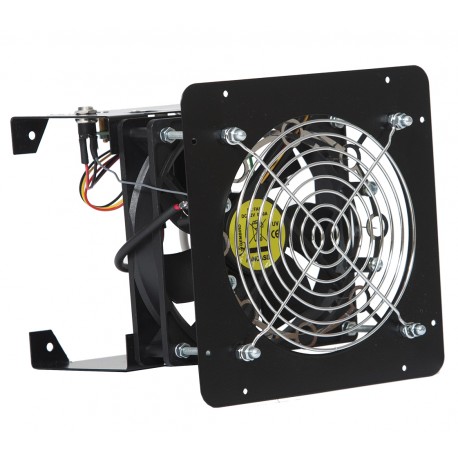 View larger
Bipolar air ionizer Yantar 5X
The bipolar ionizer Yantar 5X is meant to create and maintain the established concentration of light air ions of both polarities. It can be used primarily in offices, lounges, conference halls.
This model can be built in to the input ventilation system.
Warning: Last items in stock!
Availability date:
Specifications
| | |
| --- | --- |
| Type of ionizer | needle-shaped (8 needles) with stabilizing rings (8 rings) |
| Applicable room size | 2-8 workplaces |
| Unipolarity factor | 1,0+/-0,5 |
| Range of ions concentration (N+, N-) within 2 m | from 500 to 80,000 ions/cm3 |
| Flow rate of air within of 1m | Up to 0.6 m/s |
| Fan performance | Up to 120-160 cubic meters / hr |
| Fan size | 120 x 120 mm |
| Type of premise | Office, living room (built into the ventilation system) |
| Ozone concentration generated by unit | No more than 0.01 mg/m3 (0.1 mg/m3 is the average daily MAC* for atm. air) |
| Noise level of cooler | up to 48 dB |
| Time of continuous running | Without restrictions |
| Power consumption | No more than 7 W |
| Weight, not more than | No more than 1.2 kg |
| Overall dimensions, no more than | 160 mm x 160 mm x 180 mm |
| Power requirements | 120/220 V, 50-60 Hz |
More info
Distinctive features, as compared to conventional ionizers:
Controllable airflow speed combined with the synchronous ion concentration and unipolarity adjustment (thanks to ATMEL logic).
Long-lasting needles, staying clean for a long period of time + Firm rings = low maintenance cost
Modern design
Environmental-friendly, non-electrifying materials
Uniform ions distribution within the whole room – thanks to the high quality performance (120 mm) fan.
No impairment on electronic devices, thus the ionizer can be used in continuous mode of operation.
Each unit is adjusted individually (concentration, unipolarity).
State of the art circuitry helps to maintain steady output of light aeroions in particular – it is essential that only the ions of high agility are healthful.
The unit produces no electrostatic field, thus no dust is depositing on the walls or ceiling with time.
Ionizer may be used to neutralize the electrostatics in the room, diminish smells, radically reducing fine dust content in the indoor air.
Multi-purpose command system gives the user the flexibility to operate the wide range of appliances in parallel, e.g. using a PC (thus integrating to the "Clever house" system).
Bipolar ionizer Yantar 5X should be installed within 2-8 meters from the user. It produces air ions of both polarities, which help to compensate for their deficiency in the breathing area.
The air ion content is consistent with the sanitary code of Russian Federation. The code says that the air must contain ions of both polarities, like in nature.